"I am a good person who has had some credit problems in the past. All I want is someone to give me a second chance." Is this you?

---
Introducing Green Light Auto Credit!! We specialize in offering customers the second chance they deserve to purchase a new vehicle regardless of their credit history.
Bad credit?

No credit?

Divorce?

Repossession?

Bankruptcy?
Green Light Auto Credit is here to help YOU take back control of your car purchasing experience! We want to make sure you get the car you want with the loan you deserve. We have been doing this for years, and assisted thousands of satisfied customers!
Come get a loan the easy way and the right way at Green Light Auto Credit!
"The right loan today can be a better loan tomorrow."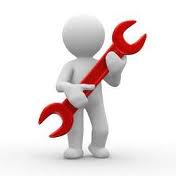 Getting the right auto loan isn't just about getting a car immediately.
Let one of our Financial Specialist show you how
the right loan will greatly improve your credit score.